The Ultimate Skincare Routine for Oily Skin and Hyperpigmentation
As a woman dealing with the dual challenges of oily skin and hyperpigmentation, finding the right skincare routine can be a journey of trial and error. After experimenting with various products, I've discovered a powerhouse combination that not only combats acne but also tackles the lingering effects of hyperpigmentation. Here's a list of tried-and-true products that have transformed my skincare game.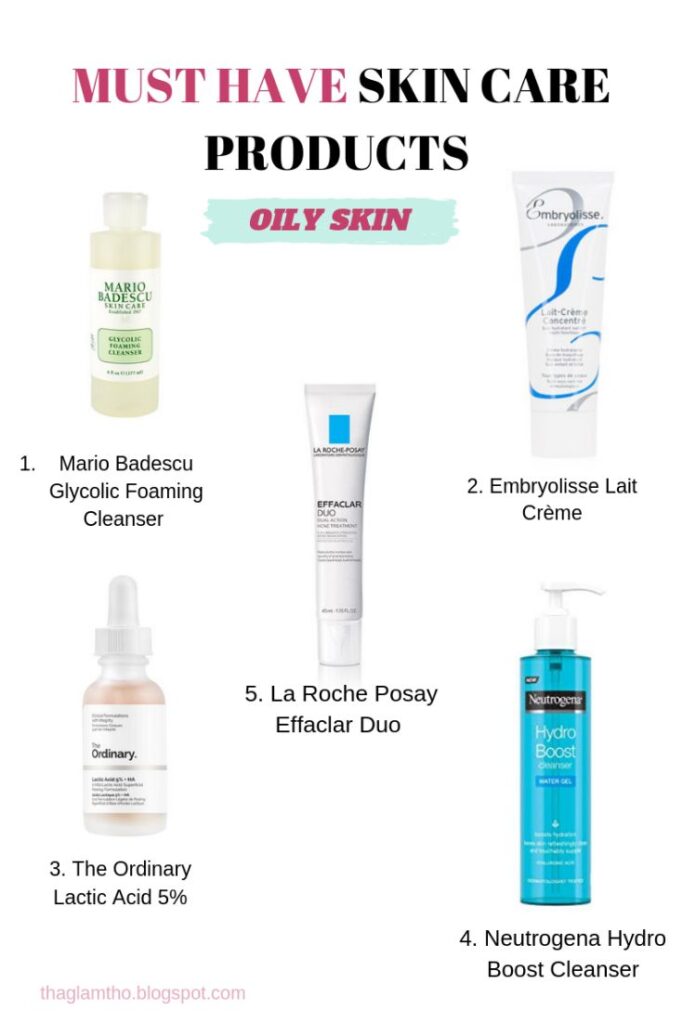 Mario Badescu's Glycolic Foaming Cleanser is a brightening facial exfoliant designed to be used 1 to 3 times a week. It addresses skin dullness, clogged pores, and hyperpigmentation, resulting in a more youthful-looking complexion. The Glycolic Acid deeply cleans and breaks down makeup, oil, and impurities, refining pores and re-texturizing uneven skin.
Embryolisse Lait Crème is a multi-functional, hydrating, and nourishing cream. It serves as a moisturizer, makeup base, cleansing milk, and hydrating mask. Suitable for all skin types, this French-made product is non-comedogenic with a gentle floral fragrance. The aluminum tube is recyclable, reflecting a commitment to sustainability.
The Ordinary's Lactic Acid 5% + HA is a mild alpha hydroxy acid solution offering gentle yet effective exfoliation. Supported with Tasmanian pepper berry extract to reduce irritation, this water-based serum is ideal for dry and sensitive skin. With a pH of approximately 3.8, it maximizes acid effectiveness while minimizing irritation.
Neutrogena's Hydro Boost Water Gel Face Cleanser is an innovative, lightweight cleanser activated with water. Developed with a Hyaluronic Gel Matrix, it locks in hydration, releasing it throughout the day. Suitable for all skin types, it effectively removes oil, makeup, and dirt, leaving the skin refreshingly clean and supple.
La Roche Posay's Effaclar Duo is an anti-imperfections, anti-marks, and anti-recurrence treatment. Demonstrating visible effectiveness on imperfections within 12 hours, reduces redness and smoothens the skin texture. This dermatologist-tested product also prevents the appearance of marks and offers anti-recurrence action.
Crafting a skincare routine for oily skin with hyperpigmentation requires a thoughtful selection of products that address specific concerns. The combination of these tried-and-true products has not only helped me combat acne but has also significantly reduced hyperpigmentation, leaving my skin looking healthier and more radiant. Remember, consistency is key, and finding the right products tailored to your unique needs can make all the difference in achieving a flawless complexion.
*some affiliate links are used